NO.1 INGROUND SWIMMING POOL BUILDER IN WISCONSIN
Installing a new swimming pool is an exciting prospect for any homeowner, but it can become a frustrating ordeal if you hire a small, inexperienced pool contractor. We are certified pool builders with a large roster of highly trained and experienced professionals, and we've installed custom swimming pools for Wisconsin's residents for more than a decade. At our level, you can expect zero hassles and complete satisfaction on your swimming pool construction project.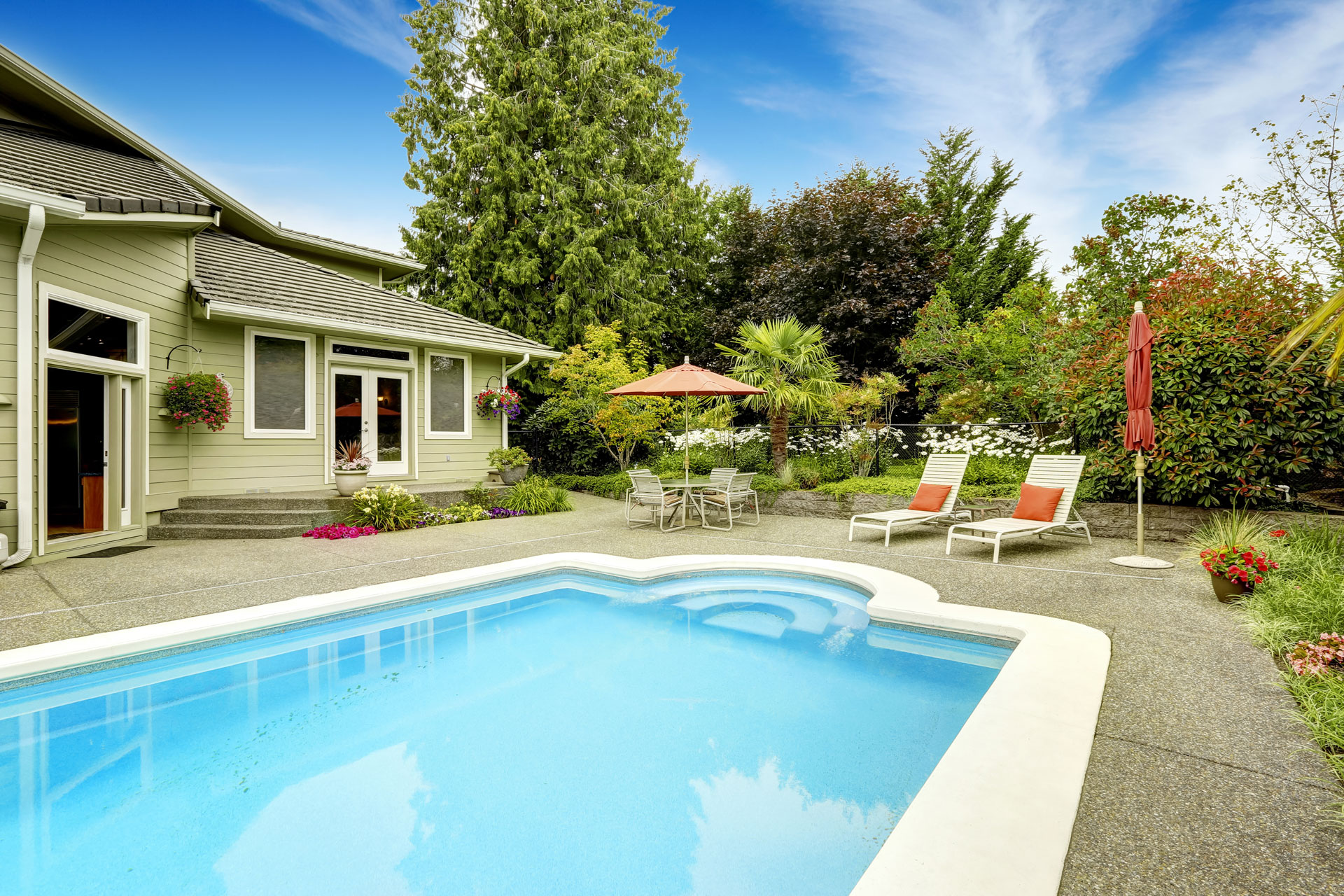 Transparency and customer satisfaction are crucial to an established business like ours. This is why we're always very communicative throughout the construction process and upfront about any issues that may arise. We will never set unrealistic timelines that we can't meet. And our cost estimates are always fully inclusive, to avoid any financial surprises for our customers.
Pewaukee Concrete Contractors provides a swimming pool installation service that also covers landscape construction, pool deck resurfacing, and concrete installation. This means we can easily handle all aspects of the construction process. Because of our landscape expertise, we can install pools in yards of any condition, including steep, sloping lots and rocky areas. We are also equipped to install custom pools of any size that are stunning and easy to maintain. As a swimming pool company based in Waukesha County, we serve the cities of Brookfield, New Berlin, Muskego, Whitefish Bay, and Elm Grove.
PROFESSIONAL & AFFORDABLE CONCRETE Pool Deck Resurfacing SERVICES
Swimming Pool Installation FAQs
Get answers to the common questions that we are asked about:
How much does an inground pool cost in Wisconsin?
A standard inground pool in Wisconsin can cost anything from $35,000 to $100,000 or more. The prices will vary largely depending on the type of pool (vinyl, concrete, or fiberglass), the size, and the finishes you include. Paying for your swimming pool installation can be tricky. Sometimes you might have to pay more than twice the initial (usually cheap) quote because the contractor withheld some information. At PCC, we provide complete and comprehensive cost estimates to avoid any surprises down the line.
How deep should my pool be?
A private residential pool built solely for entertainment should have a minimum depth of 3 feet and a maximum depth of 5. If you are a swimmer who takes swimming laps seriously, you should opt for a depth of 4 to 6 feet. For diving, you should be looking at a maximum depth of at least 8 feet.
How long does it take to build a pool?
Pools can be built from start to finish within 4 to 8 weeks. However, most pool constructions take 8 to 12 weeks to complete. Indoor pools would take even longer to complete—usually 3 to 4 months.