Decorative Concrete Services
Custom Color, Stained, & Polished Concrete
Southeastern Wisconsin's Superior Concrete Contractor
Pewaukee Concrete Contractor is Waukesha County's leading local cement services provider. We specialize in decorative concrete for indoor and outdoor projects involving patios, driveways, garages, hardscapes, and pool decks. We work with commercial businesses and private homeowners to enhance the exterior appeal of their properties with durable, energy-efficient home construction projects. Our team consists of the most professional concrete experts in the region, and our concrete applications stand the test of time. From stamped to stained or custom concrete designs, we work on projects everywhere including Elm Grove, Brookfield, New Berlin, Muskego, and Waukesha, Wisconsin.



Decorative Concrete Construction Services
Aside from the driveway, your
garage floor concrete
is the next most used space, making it easily susceptible to damage. We'll pour or refinish your garage floor and make sure it stands the test of time.
Interested in installing a new
concrete patio
? Work with us to design the patio of your dreams that you and your loved ones can enjoy for years to come.
The
pool deck repair services
that we provide can stabilize your pool deck and help you save the money that you could have spent on replacing it.
Why Choose Pewaukee Concrete Contractor?
Pewaukee Concrete Contractor is the best in the region when it comes to combining experience with execution. From home construction to decorative concrete services, we do it all with unmatched excellence. We love building relationships with our clients and helping them bring their visions to life. We are a fully licensed and bonded local concrete contractor that has operated in the greater Milwaukee region for more than 15 years. Our team of professional contractors are deeply knowledgeable and passionate about designing beautiful concrete applications that last.
A Local Concrete Contractor You Can Trust
Serving the Waukesha & Washington Counties
For over 15 years, we have proudly served commercial businesses and private homeowners residing in cities throughout Waukesha County, including Wauwatosa, Greenfield, Brookfield, and Pewaukee, Wisconsin. From day one, our goal has been to be the absolute best decorative concrete service company in the area for our neighbors. Through a full range of concrete design, installation, and replacement services, we continue to fulfill this mission and provide clients with beautiful and sustainable concrete applications.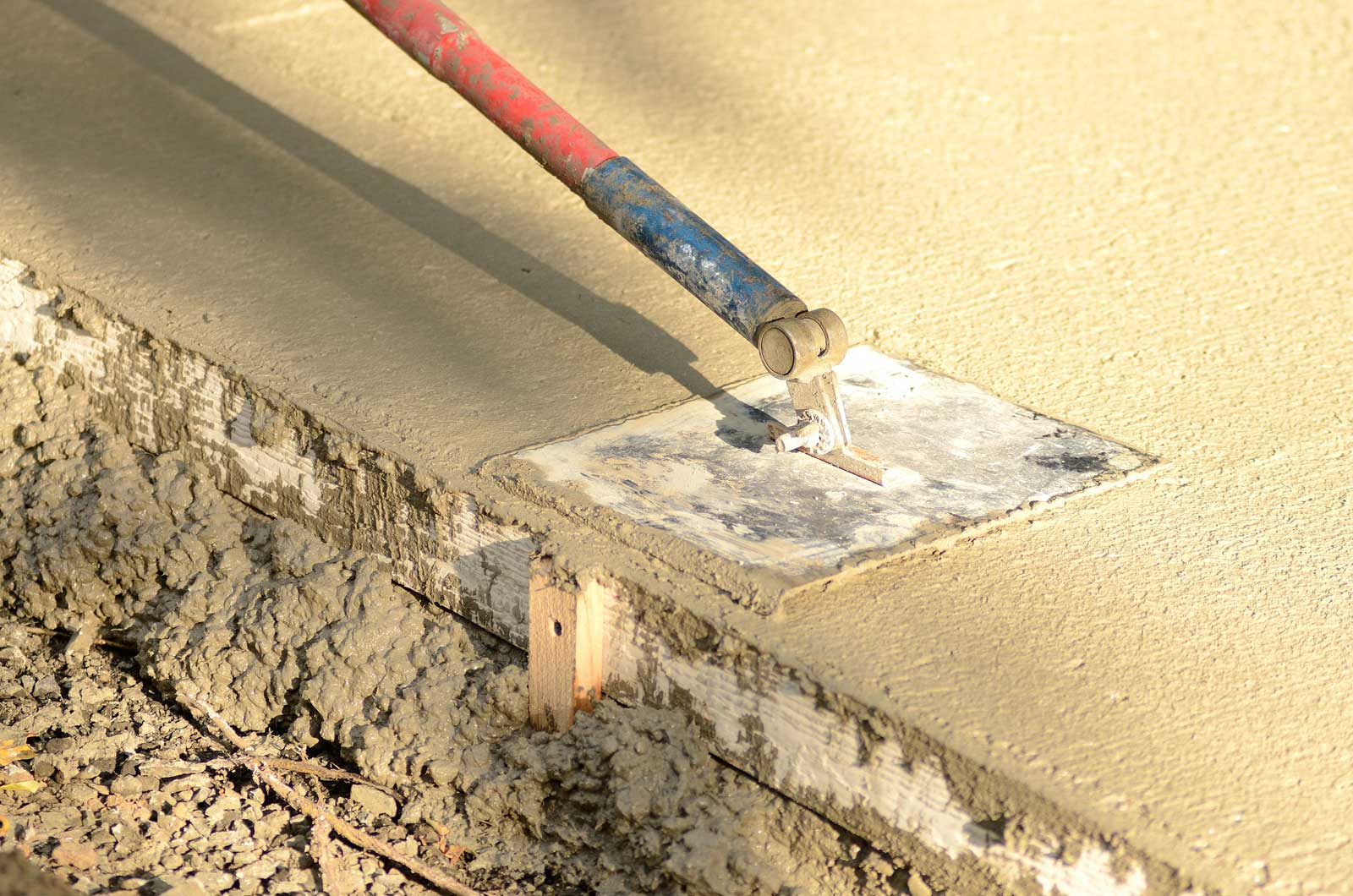 High-quality & Affordable Concrete Projects
If you are considering a potential concrete project for your home or business, contact our team to discuss your needs. No matter the scale or scope, we have the experience, expertise, and equipment necessary to help. Our cement services not only cover the entire Waukesha County area, from Elm Grove to Muskego, but we are also among the most affordable and reliable in the region. We will work closely with you to plan out your project and ensure that it fits within your budget. Contact us today or fill out a form on our website to get a free estimate on your next remodeling project.