Pool Deck Resurfacing Services
With a simple resurfacing, your pool deck will look as good as new
Pool deck resurfacing is a great option for refreshing the aesthetic and textures of the surfaces around your pool. Resurfacing enables you to choose a new pattern or color for your concrete and sharpen textures to provide more traction.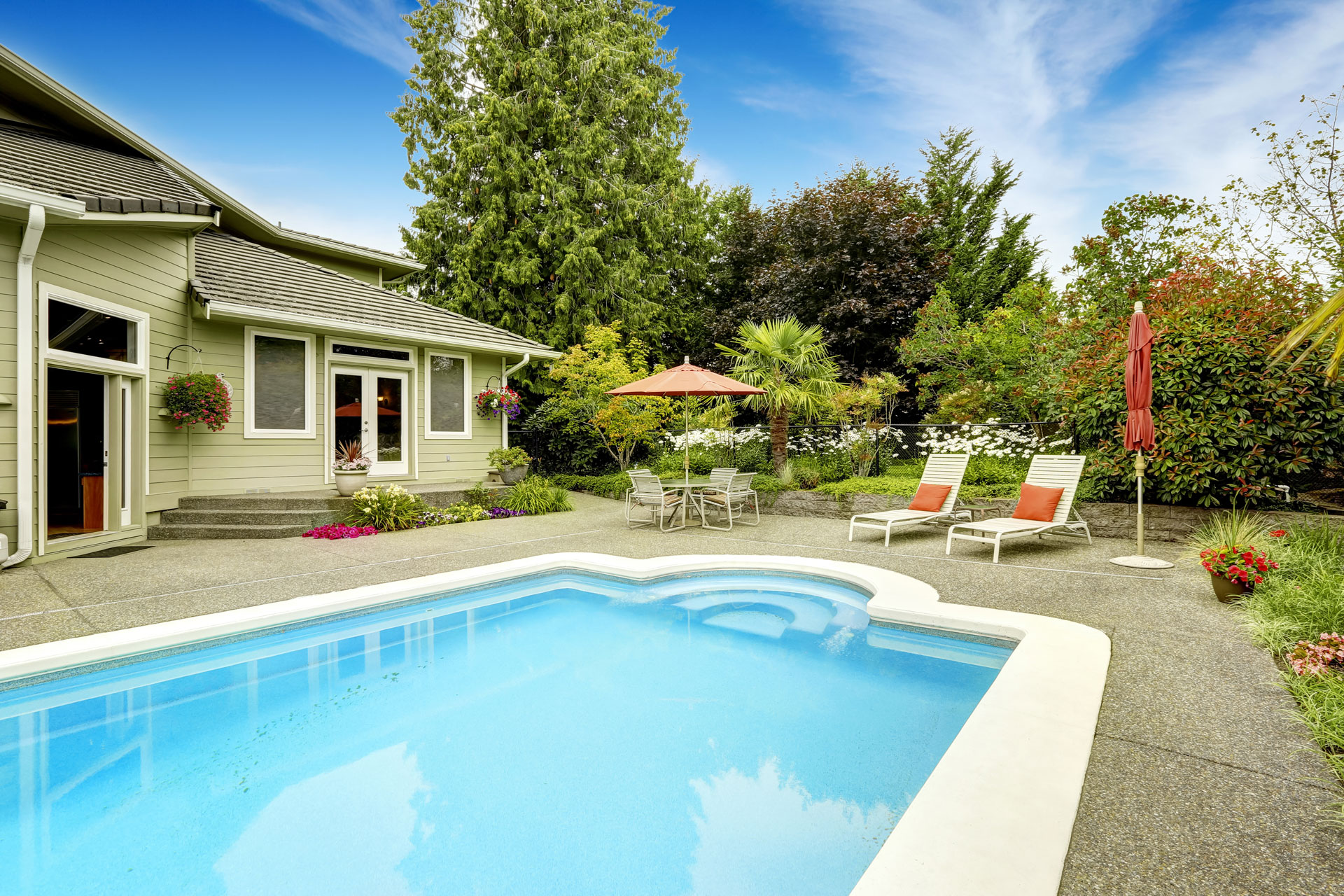 With a high-quality resurfacing contractor, you can revive your pool deck and repair any wear and tear that has taken place over time. Our pool deck resurfacing services will address any small cracks, uneven wear, or discoloration. We can also re-seal existing pool decks in order to help protect them from the elements and extend their useful lives.
We are also happy to install new pool decks for homeowners in cities within the Waukesha County area, including Elm Grove, New Berlin, Muskego, Brookfield, and Pewaukee, Wisconsin. Contact us today to learn more about our pool deck repair services.
PROFESSIONAL & AFFORDABLE CONCRETE Pool Deck Resurfacing SERVICES
FAQs
Get answers to the common questions that we are asked about:
How do I know if my pool deck needs resurfacing?
There are several indications that your pool deck may need to be resurfaced. If any of the colors are fading or patterns are wearing down, you may want to contact a professional
concrete contractor
for resurfacing help.
Resurfacing can also be a great option for completely transforming the overall aesthetic of a pool and restoring traction to slippery surfaces.
Will resurfacing my pool impact its lifespan?
Resurfacing a pool does not negatively impact its lifespan. In actuality, resurfacing can help fix any cracks that have formed over time and address issues before they become bigger problems.