Stamped Concrete Services
Decorative concrete services just for you
One of the best ways to enhance the exterior appeal of your home is by installing decorative concrete that is perfect for any outdoor project. Whether it be a pool deck, driveway, or patio, we can help you pick out the perfect embossed or texture concrete for your home or commercial property.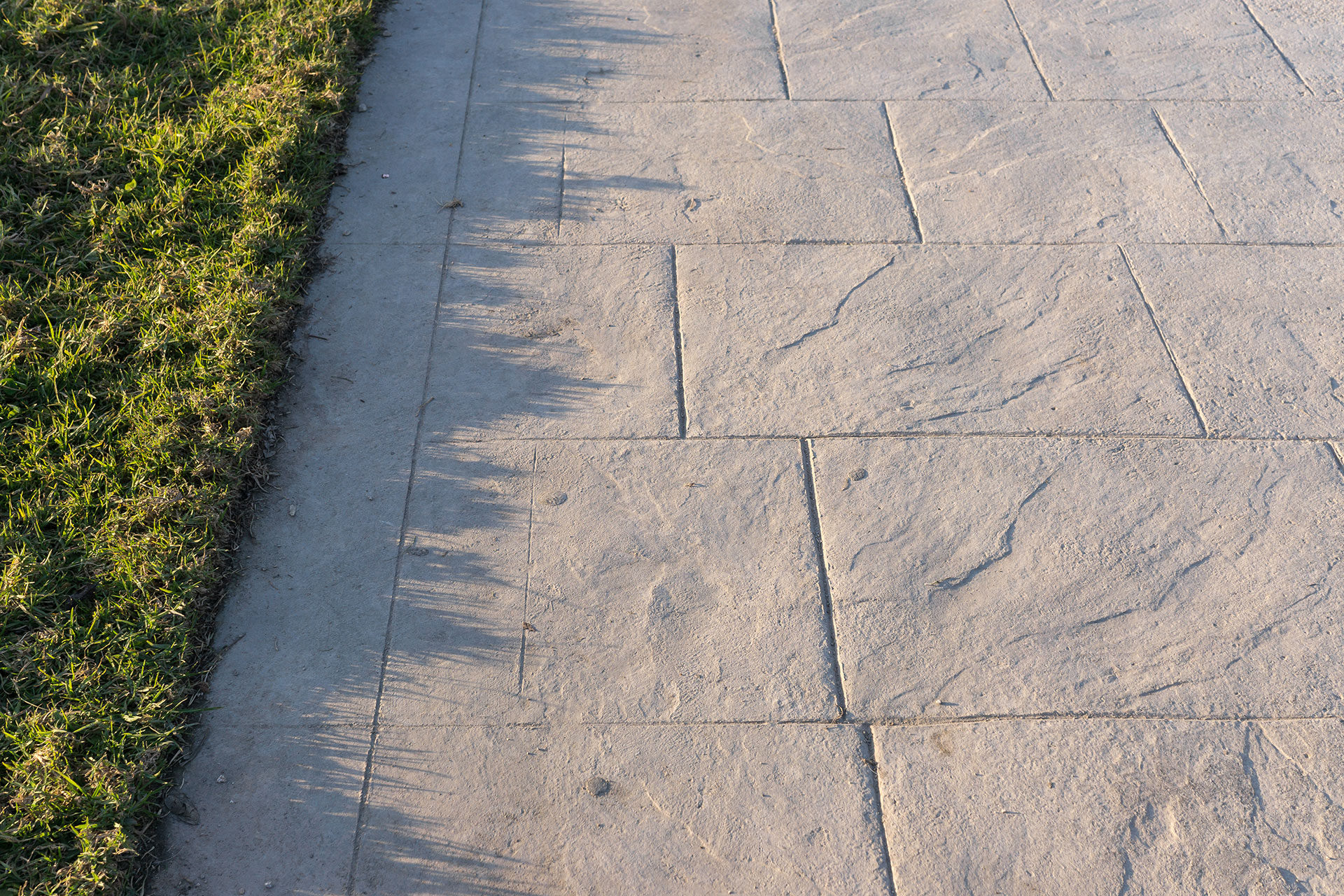 Stamped concrete is highly durable and can be installed in a short period of time. Beyond occasional power washing, there is no maintenance once concrete is installed. We're based in Pewaukee, don't hesitate to call if you live somewhere else! Our decorative concrete services span from Muskego to Brookfield and throughout Waukesha County, WI. Contact us to learn more about why stamped concrete may be the perfect fit for your remodeling or construction needs.
PROFESSIONAL & AFFORDABLE CONCRETE STAMPED CONCRETE SERVICES
FAQs
Get answers to the common questions that we are asked about:
Why choose stamped concrete?
With stamped concrete, you have an infinite number of decorative possibilities at your disposal. Stamped concrete is available in a wide range of colors, textures, and patterns. It is less labor intensive than other types of patios, both in terms of installation and maintenance. The material can be easily pressure washed and you don't have to worry about losing grout over time.
Stamped concrete is also highly cost-effective compared to alternative materials. Without having to purchase more expensive material, you can enhance the exterior of your home at a fraction of the cost. You can even customize your stamped concrete to look like a wood deck without having to stain it periodically.
Additionally, concrete applications with steel rebar can handle loads and deterioration much better than masonry. With the exception of extremely high loads, you can walk and park on stamped concrete without any worry of shifting or damaging the fixture.
One downside of stamped concrete is that you have to replace the entire surface if there is a major problem in one specific area. You could have sections cut out and recast, although this does not always work for matching the color and texture of the rest of the concrete pad. Should you have an issue with your stamped concrete, contact Pewaukee Concrete Contractor immediately for help.