Pool Deck Repair Service
Resurfacing a pool deck isn't always enough, and that's why you need Pewaukee Concrete Contractor to repair the bigger issues.
You don't want water seeping into those cracks and freezing, breaking up the concrete until you have to replace the pool. If your pool doesn't currently have a deck, talk to us about installing one. We can put in pavers or stamped concrete that provides a similar look to pavestones at a fraction of the cost.
Alternatively, we could put in exposed aggregate, a hot trend in pool decks. Talk to the experts at Pewaukee Concrete Contractor to learn all of your options. We are located in Pewaukee, WI, but can service other cities in the Waukesha County too.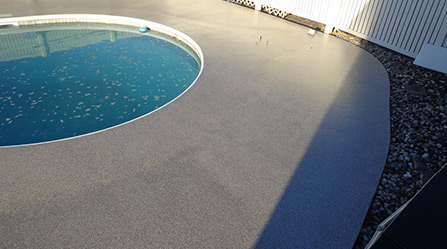 PROFESSIONAL & AFFORDABLE CONCRETE Pool Deck Repair SERVICES